Palazzo Cannavina
Palazzo Cannavina is the lasting melting point of history, arts and design, a unique experience in wich the guest has the chance to literally sleep surrounded by arts. A touching journey by six suites, whose have been renovated according to the original constructive element of the palace, from frescoes to the floors, telling us glorious memories from the past, furnished with an exclusive stile in wich nothing is left to the chance.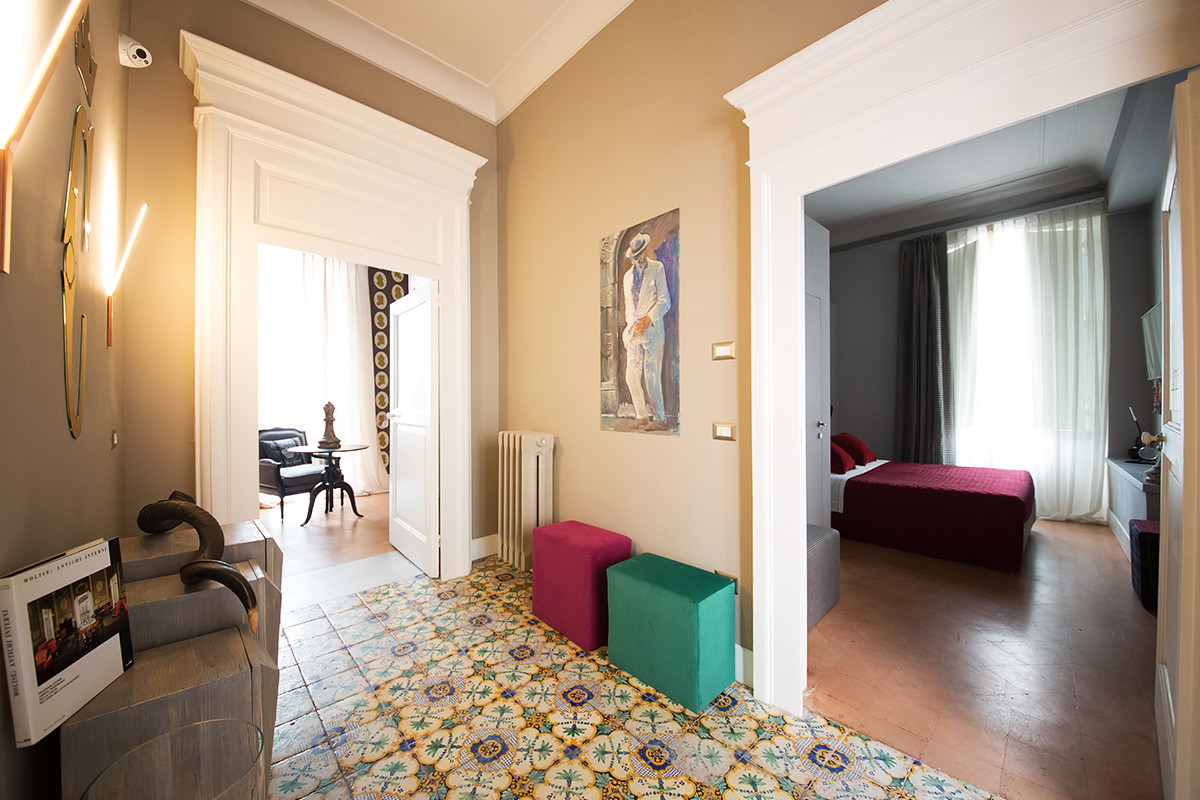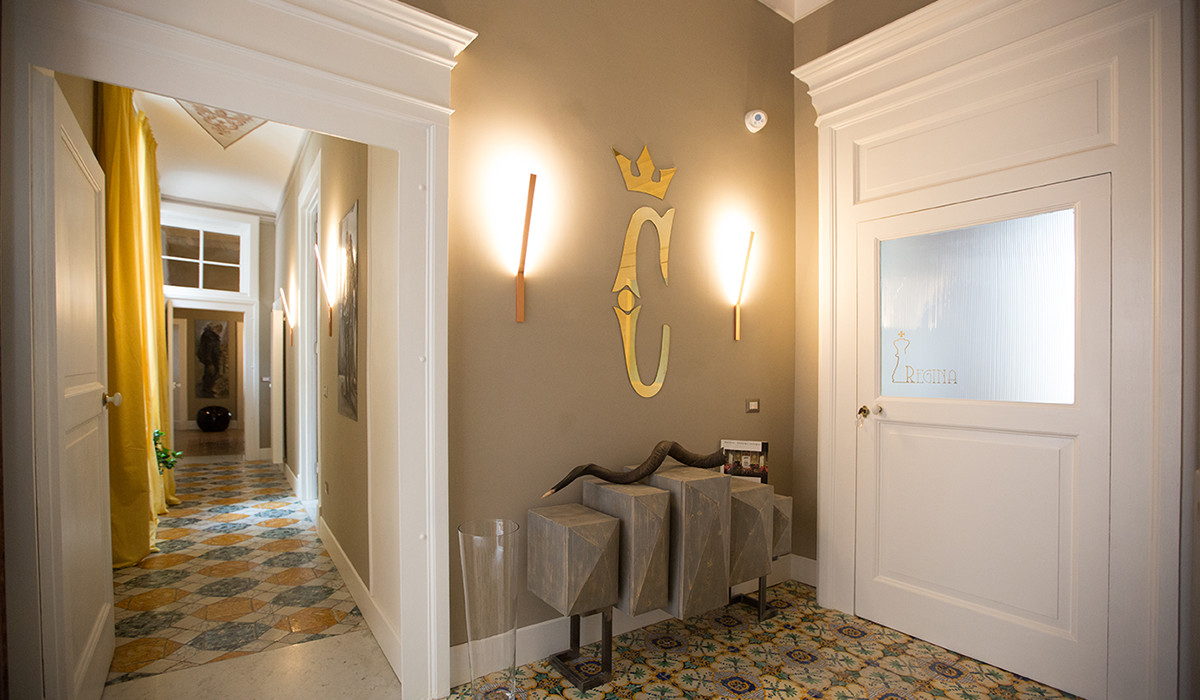 Historical house
Built around XVII and XVIII century, Palazzo Cannavina has always been the city parlour. Situated in the historic Campobasso's downtown, it is exposed to two of the most beautifull squares of the city: Largo San Leonardo and Fondaco della Farina, wich are known for Crousaders and Trinitarian historical events. For the latter reason, it is common belief that the noble palace was the scene for the impossible love between Fonzo Mastrangelo and Delicata Civerra.
Renovation
The careful renovation of the palace started in 2015. All the spaces belonged for centuries to strongly influential people of the city have been recovered. All the architectural and artistic elements of the palace, from frescoes to tiles, from antique pommel to wooden ceilings have been salvaged to their original beauty. In the Bathrooms, plate glass ceilings have been arranged in order to never loose sight of space's decorations.